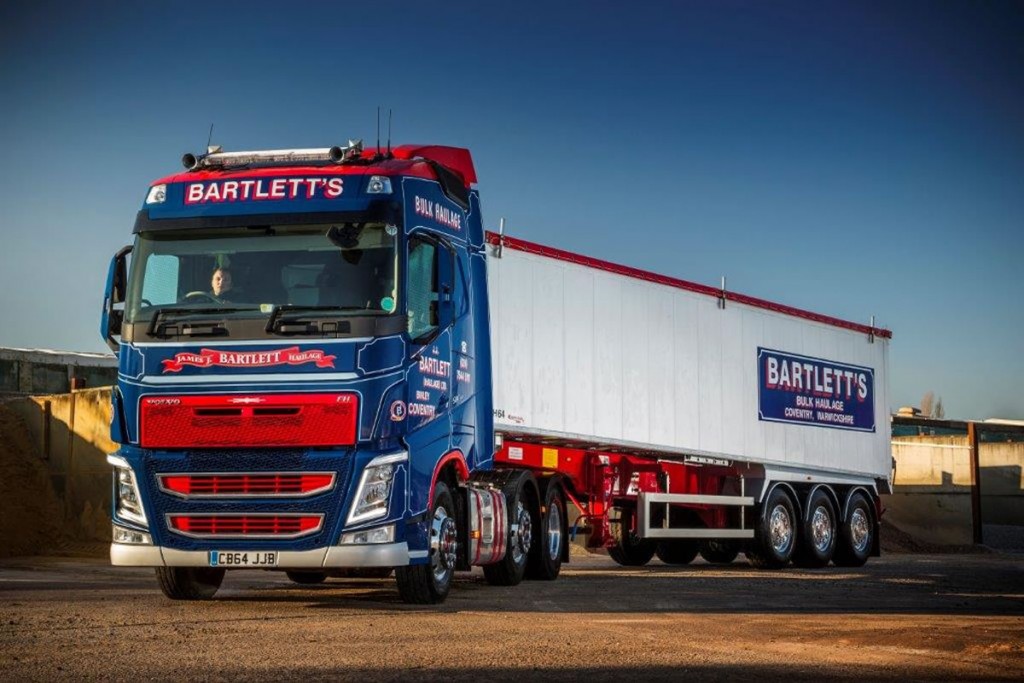 At BARTLETT'S we are always on the look out for above average truck drivers who want a challenge.
We offer high spec and well maintained vehicles engaged on a variety of UK and European haulage.
Tipping experience an advantage but not necessary.
Please fill out the application online or contact us for a written form.
Click Recruitment to download our application form.